If your lock is connected to the Schlage Home app, you can keep an eye on battery life through your smartphone so you'll know when it's time to replace your battery.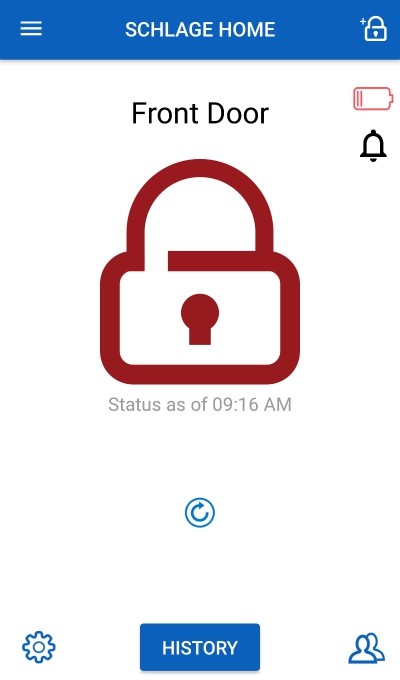 The Schlage Encode touchscreen also features a low battery icon above the Schlage logo. If a code is entered when the battery is low, the icon will flash red. If the icon remains lit, the battery is critical and the lock will not work without new batteries.
You can find out which batteries are best for your Schlage Encode lock here.
If you're looking for ways to extend the life of your battery, learn more here.